The Supreme Telecommunications Authority of the Federal Ministry of Transport, Innovation, and Technology (BMVIT) would like to inform you about the carrying and operation of radio equipment during AIRPOWER19 in Zeltweg.
According to the Hinterstoisser airbase ordinances, both the carrying and operation of radio receivers and radio transmitters is forbidden within the military areas accessible to the visitors.
Mobile phones are excluded from this rule.
All other radio equipment which is to be carried/used within the above-mentioned area must be reported in advance to the AIRPOWER19 project organisation. They then decide whether operation is permitted within the areas mentioned above. Permitted radio equipment is marked with a special sticker. The telecommunications authority will act in an advisory capacity and inspect the radio equipment in accordance with the applicable provisions of telecommunications law. The telecommunications authority will only take action if the radio equipment does not comply with the provisions of telecommunications law.
All radio systems are to be reported, in particular:
Wi-Fi systems
Wireless microphones
Professional mobile radios
Persons discovered within the military area with radio systems which have not been authorised by the AIRPOWER19 project organisation will be expelled from the event.
Radio systems that are not permitted and are not authorised:
Amateur radios
Aeronautical radios
Two-way radios (

Walkie Talkies

)
Persons with official TETRA radio systems who are not on duty in the context of AIRPOWER19 must switch these devices off.
In principle, it is not permitted to take radio equipment into the event area of AIRPOWER19. Storage of such devices at the entrance area is also not possible.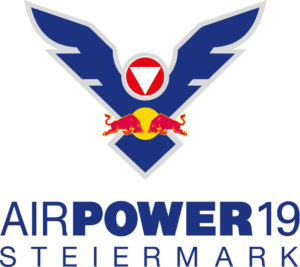 This page is also available in:

Deutsch