The Flying Bulls will join with the Red Bull Skydive Team to host a show never before seen in Europe at AIRPOWER19: The Red Bull Aerobatic Triple.
Precision & timing on the Red Bull Aerobatic Triple
In the Red Bull Aerobatic Triple, The Flying Bulls team up with the Red Bull Skydive Team to combine three aerobatic elements simultaneously in their air show – a show premiere in European airspace. A BO105 C helicopter, the Zivko Edge 540 fixed-wing aircraft, the Red Bull Skydive Team parachutists, and the HSV Red Bull Salzburg will all be in the air at the same time. Only with the highest precision and perfect timing is it possible to show this choreography.
The European premiere of the daring aerobatics manoeuvre starts as soon as the first BO105 C helicopter with the parachutists starts ascending and Red Bull Air Race pilot Dario Costa rings in the flight show with his vertical side slip with smoke. "We connect three different elements in the air in the Aerobatic Triple, which only works if everything is exactly timed to within a fraction of a second," said Dario Costa. One of the breathtaking moments for all aerobatics fans will be Dario Costa's joint manoeuvre with the Zivko Edge 540 and the BO105 C helicopter, where the aircraft does not roll around the helicopter, but rather the other way around. "In intense training sessions, we've perfected the Red Bull Aerobatic Triple, which will be an impressive flying show for all on-site fans and TV viewers at home on ServusTV."
ServusTV will be broadcasting AIRPOWER19 live, on Saturday, September 7, from 10:00-14:55 and 15:45-17:00.
More information about the Red Bull Aerobatic Triple is available at www.redbull.com/airpower
Participants: BO105C; Zivko Edge 540; Red Bull Skydive Team; HSV Red Bull Salzburg
Website: www.redbull.com/airpower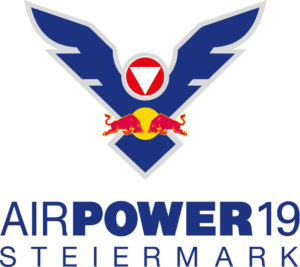 This page is also available in:

Deutsch